"Better Roads, Better Communities"
Mission & Vision
Mission Statement
Our mission is to serve our citizens through efficient allocation of resources and services. Develop cooperative working relationships with communities and governments, and encourage residents and visitors to enjoy the diverse cultural heritage and abundant outdoor activities the county has to offer.
Vision Statement
We envision a future where residents are healthy and successful and where our communities are safe and vibrant. We will strive to meet and exceed expectations by engaging people and communities in developing innovative solutions to challenges. We will be a diverse learning organization. We will partner with others to enhance the quality of life in Apache County and the region.
The focus is on developing, enhancing, protecting, and promoting:
Economic Development & International Trade
21st Century Education
Heritage, Culture, Tradition & History
Attractive Gateways & Corridors
Leading Edge Government
Recreation & Active Lifestyles
Integrated Transportation
Natural Resources & Ecotourism
Health & Wellness
Biography
Yá'át'ééh, I am Alton Joe Shepherd from Steamboat Canyon, Arizona and currently reside in Ganado, Az.
I am a family man first and foremost and I have been happily married to Wendy D. Shepherd from Dilkon, Arizona. We have four beautiful daughters that keep us on our toes with school and youth activities year round. I am of the Water Edge People clan, born for Honey Comb People, my maternal grandparents are the Coyote Passing People and my paternal grandparents are the Many Goats People. I have a professional background in Law Enforcement and I have been in public services for 8 years as a Ganado Fire Board member and as a member of the 22nd and 23rd Navajo Nation Council.
It was an honor to have my Inaugural Oath of Office Ceremony here in Ganado and I appreciate all those who attended and witnessed the ceremony. I am still appreciative of the many blessings that were given that day. Since taking office on January 1, 2017, I have assembled a progressive executive team that understands the local, state, and federal governance. These individuals have extensive background, knowledge, and professionalism to provide progressive leadership to assist in my vision of "Better Roads, Better Communities".
I have shared with the team my established 100 day plan that lays the foundation for building strong viable Partnerships with local Chapters, Schools, State, Navajo Nation, and Federal transportation entities. Furthermore, to better serve our citizens of Apache County District 2, I have restructured our administrative office by creating a Planning Section, a Public Relations & Compliance Section, and enhanced our Administrative Operations with a Grants Section. I am committed to four priorities as your Supervisor; 1) Increase County Revenues, 2) Building Strong & Viable Partnerships, 3) Quality Road Maintenance and 4) Professional Services and Delivery.
My Leadership is founded on four guiding principles; Purpose, Planning, Partnership, and Progress; this is the basic philosophy of our Navajo Way of Life; Nistaakas, Nahatah, Iina,Shihasiin. First is PURPOSE; (Nistaakas) in order to implement progressive change, we needed to know where we were at in our administration and operations. Our assessments are complete and we have identified our purpose. Second is PLANNING; (Naahatah) our planning strategy addresses short and long term plans. Currently we developed a plan to finish out our fiscal year ending this June 2017; administratively, we entered a lease purchase program to acquire three new graders, proposed a priority based budgeting, streamlined internal process & procedures, and staff development; field operations, we have conducted and completed a road inventory for District 2, we have developed prioritize school bus routes, implemented our field operation standards, developed and implemented a regional blading schedule, developed and implemented a snow removal plan, and have a completed road safety plan. Our long term plan is to collaborate and seek partnership to improve, enhance, standardize and prioritize district road maintenance. Third is PARTNERSHIP; (Iina) it is vital to assess and strategically resolve community problems together. We have begun reaching out to our communities within District 2 by requesting their road infrastructure priority list. Based on these priorities we will develop and plan with our communities to achieve PROGRESS; (Shihasiin). We have already begun to enhance our relationships with our communities by developing a Burial Policy, developed a standardized Task Agreement/MOA to address problematic areas with local entities and have submitted a request to the Navajo Nation for funding partnerships for temporary services.
Lastly, I have been working diligently with our Arizona State Legislatures. Since they have been in session, I continue to make my visits on a regular bases to Phoenix, AZ to advocate and educate them the importance of how meaningful our HURF (Highway Users Revenue Funds) are to rural counties, especially Apache County. Each year these funds are diverted to other state priorities and projects and my message is to relieve the diversion and to increase HURFon an annual bases. Thus far our message has been received, our House of Representatives have requested for more funding in HURF and have been negotiating with Governor Doug Ducey.
In closing, we are excited to serve District 2 and we look forward to much success this year. We appreciate your patience in times of need. Thank you in advance for sharing your thoughts and requests with my staff as strive for excellence in customer service and delivery. May the Holy Ones continue to bring many more Blessing to us all.
Ahé'héé',
Alton Joe Shepherd, County Supervisor
Apache County District 2
History
Shepherd v. Platt, 865 P.2d 107, 177 Ariz. 63 (Ariz.App.Div.2 05/04/1993)
Ambrose SHEPHERD, Louise Dennison and Art Lee, individually and in their capacities as Supervisors, and Apache County, a body politic, Plaintiffs/Counter-defendants/Appellees, v. Mitchel D. PLATT, Defendant/Counter-claimant/Appellant. No. 2 CA-CV 93-0060. Court of Appeals of Arizona, Second Division, Department A May 4, 1993 Review Denied Jan. 19, 1994. Stephen G. Udall, Apache County Atty., St. Johns, and Robert C. Ericson, Albuquerque, NM, for plaintiffs/counter-defendants/appellees. [177 Ariz. 64] Mangum, Wall, Stoops & Warden by Daniel J. Stoops, Flagstaff, for defendant/counter-claimant/appellant. OPINION LACAGNINA, Presiding Judge.
In this case the trial court granted summary judgment in favor of Apache County and duly elected members of the board of supervisors, deciding they had the power to authorize the expenditure of funds from the county treasury for county functions performed in portions of Apache County located within the boundaries of the Navajo Indian Reservation. In addition, the trial court granted a motion to dismiss all counts of the counterclaim alleging all expenditures authorized by the board of supervisors were illegal, subjecting the individual members of the board to personal liability for said expenditures. We affirm the judgment of the trial court for the reasons hereafter stated, and based on the general proposition that citizens of the State of Arizona and residents of Apache County are entitled to the same benefits derived therefrom even though they are members of the Navajo Tribe and reside within the boundaries of the Navajo Indian Reservation. Therefore, the authorization for the expenditure of county funds for lawful county purposes without the borders of the Navajo Reservation, are lawful for county purposes within the reservation.
Facts
One-half of the territory of Apache County consists of property held in trust by the United States for the exclusive use of the Navajo, Apache and Zuni Indian tribes. Seventeen percent of the land is privately owned, and the remainder is owned by the State of Arizona and the United States. The county is divided into three districts, and the supervisors from each district also serve as members of the governing board of Apache County Flood Control District. Districts One and Two are totally within the boundaries of the Navajo Reservation. A portion of District Three is also located within the reservation. Since 1977, elected supervisors of Districts One and Two have been Navajo Indians. Art Lee, a non-Indian named party, is the elected supervisor for District Three. Members of the board of supervisors from Districts One and Two have served as members of the Navajo Tribal Council or employees of the tribe during all or part of the time they served as supervisors. Mitchel D. Platt is a licensed attorney who resides in Apache County and owns property assessed by the county for taxes. The board of supervisors has authorized expenditures for on-reservation county projects and travel expenses incurred by county employees such as the county manager, county attorney, engineer, school superintendent and others while performing their duties on the reservation.
Discussion
Platt argues that because Navajo Indians and the tribe are protected by federal laws, giving them certain immunities and jurisdiction within the boundaries of the reservation, the county does not have "exclusive jurisdiction" on the reservation. Therefore, he argues, all expenditures for county purposes on the reservation are illegal. We disagree with Platt's interpretation of A.R.S. § 11-201(A)(5), which allows the county to "levy and collect taxes for purposes under its exclusive jurisdiction as are authorized by law," cited to support this argument, because Apache County does have exclusive territorial jurisdiction for county purposes throughout Apache County. The extent of the state's jurisdiction over Indian reservations is clearly defined by the Arizona Supreme Court in United States v. Superior Court in and for Maricopa County, 144 Ariz. 265, 697 P.2d 658 (1985): Article 20, p 4, may be given full meaning by construing it, first, as a disclaimer of all rights to "Indian lands considered as property," Porter v. Hall, 34 Ariz. at 321, 271 P. at 415 [ (1928) ], and second, as an acknowledgement that federal law and policy are paramount on Indian reservations. Reservation lands "are within the political and governmental, as well as geographical boundaries of the state." Id. They are not immune from the reach of state governmental authority. Thus, by [177 Ariz. 65] the first clause of article 20, p 4, the state waives any claim of right, title, or interest to Indian lands as property. By the second portion of p 4, the state acknowledges Congress' superior right of disposition, jurisdiction, and control, but does not cede exclusive jurisdiction. Indian reservations remain politically and governmentally part of the state, and state law applies on the reservations, as does state process and procedure, so long as its application is consistent with the will of Congress. The basic test is set forth in Williams v. Lee, [358 U.S. 217, 79 S.Ct. 269, 3 L.Ed.2d 251 (1959) ]. State laws apply on reservations unless their application would impair rights granted, reserved, or protected by federal law or would interfere with tribal self-government. 358 U.S. at 219-20, 79 S.Ct. at 270-71. 144 Ariz. at 276, 697 P.2d at 667.
The exercise of county powers given by A.R.S. § 11-251 on the reservation is exclusive because the exercise thereof does not impair rights protected by federal law, nor does the exercise of county powers interfere with tribal self-government. The county's execution of intergovernmental contracts and agreements are also valid pursuant to A.R.S. §§ 11-951 to 11-954, including agreements with an Indian tribe defined as a "public agency" under § 11-951 for these purposes. The flood control agreements executed by the board of supervisors pursuant to A.R.S. §§ 48- 3603(B) and (C)(9) are legally authorized by A.R.S. §§ 11-951 to 11-954 and include projects on the reservation. By the same reasoning, the authorization to establish and maintain justice courts within the county pursuant to A.R.S. §§ 11-601(2), 22-101 and 117(A) applies to creation of a justice court on the reservation.
In summary, Indian reservations located within the State of Arizona are within the sovereignty of the State of Arizona and are not excluded by the legislature from county political jurisdiction exercised for the benefit of all the residents of Apache County including Indian residents on the reservation so long as the exercise of those powers does not impair rights granted by federal law or interfere with tribal self-government. Goodluck v. Apache County, 417 F.Supp. 13, 16 (D.C.Ariz.1975), aff'd, 429 U.S. 876, 97 S.Ct. 225, 50 L.Ed.2d 160 (1976); United States v. Superior Court in and for Maricopa County, supra; Shirley v. Superior Court, 109 Ariz. 510, 513 P.2d 939 (1973), cert. denied, 415 U.S. 917, 94 S.Ct. 1415, 39 L.Ed.2d 472 (1974); Porter v. Hall, 34 Ariz. 308, 271 P. 411 (1928). For the same reason, the trial court also correctly dismissed all of the counts of Platt's counterclaim alleging the illegality of specific expenditures by the board of supervisors for county purposes on Indian lands. However, the claim that elected members of the board of supervisors who are Indian and serve on the Navajo Tribal Council or who are employed by the tribe are guilty of statutory or common law conflicts of interest when performing their duties as county supervisors needs further discussion. Shirley v. Superior Court, supra. Nothing in the record before us demonstrates that services provided by the Navajo Tribe to its members legally conflict with the services provided by Apache County to all of its residents, some of whom are tribal members. Neither governmental entity is subordinate to the other, and the performance by one person in two elected posts does not violate the common law doctrine of incompatibility unless the functions of the two offices are inconsistent or it is physically impossible to perform the duties of both offices. Perkins v. Manning, 59 Ariz. 60, 122 P.2d 857 (1942). The functions of both offices are not inconsistent, and it is physically possible to perform the duties of both offices in Apache County. Davis v. Hale, 96 Ariz. 219, 393 P.2d 912 (1964).
A statutory conflict exists within the meaning of A.R.S. §§ 38-501 to 38-511 when a public official has a substantial pecuniary or proprietary interest in one of his or her decisions. Pecuniary means money and proprietary means ownership. The record before us does not demonstrate that the Navajo supervisors receive more benefits from their decisions to authorize expenditures on the reservation than any other county resident living on the reservation. Any benefit [177 Ariz. 66] the supervisors receive as tribal employees is no greater than the benefits received by all other on-reservation constituents either directly or through county agreements with the tribal council. There is no evidence that the Navajo supervisors have any direct economic interest in the contractual relationships between the county and the Navajo Tribe, and at best, their interest and expenditures made for county residents on the reservation is remote and nonconflicting. A.R.S. §§ 38-502(10)(g) and (j). The reservation residents who are Navajos receive on-reservation public services on the same terms and conditions as other citizens and residents of Apache County. A.R.S. § 38-502(10)(g).Finally, the Indian residents of Apache County are entitled to the same benefits as non-Indian residents, and the duly elected members of the board of supervisors do not act illegally when they exercise their powers and authorize expenditures to provide county services in the same manner on the reservation as off the reservation.
The judgment of the trial court is affirmed. LIVERMORE, C.J., and ESPINOSA, J., concur. © VersusLaw, Inc., format, enhancements and compilation.
The History of
Apache County District 2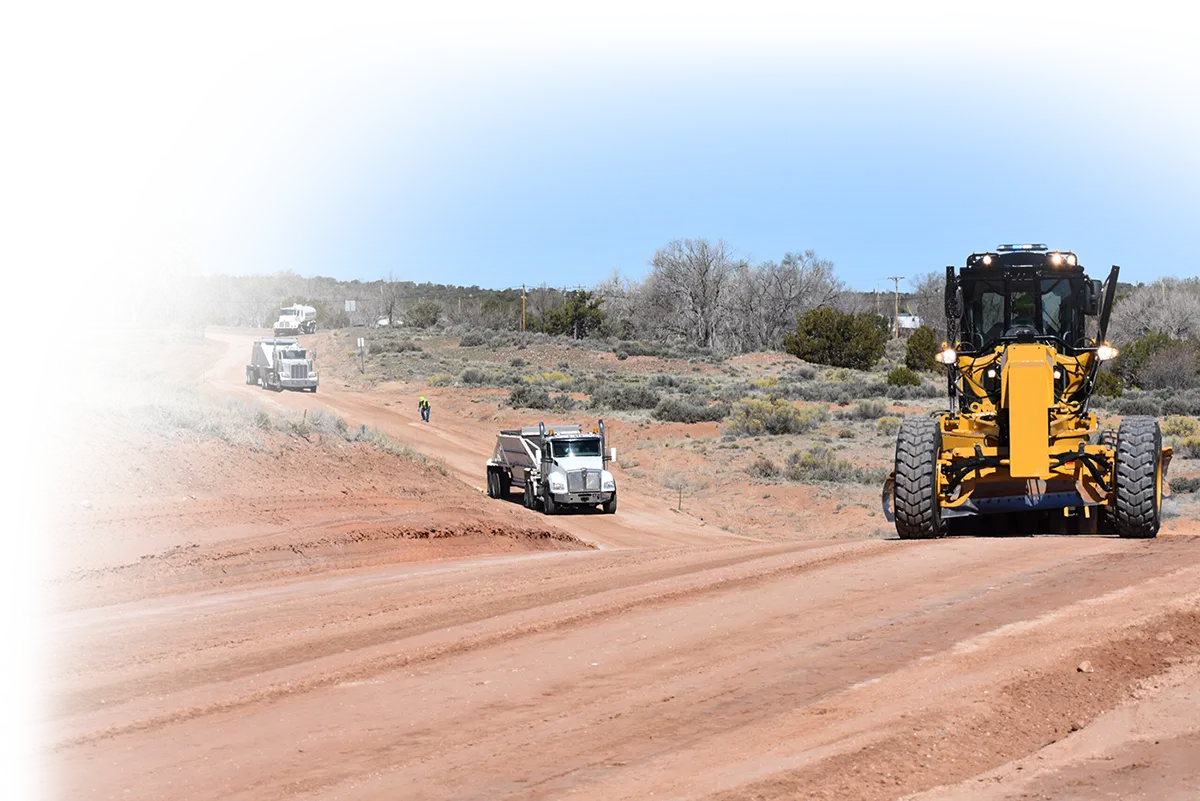 05/04/1993
Shepherd v. Platt
Shepherd v. Platt, 865 P.2d 107, 177 Ariz. 63 (Ariz.App.Div.2 05/04/1993)

Ambrose Shepherd, Louise Dennison and Art Lee, individually and in their capacities as Supervisors, and Apache County, a body politic, Plaintiffs/Counter-defendants/Appellees, v. Mitchel D. PLATT, Defendant/Counter-claimant/Appellant.
01/01/2017
Alton Joe Shepherd Elected Apache County District 2 Supervisor

With the county elections that occurred across Arizona in 2016, 18 new supervisors were elected to office. With the large number of new faces added to the roster of county supervisors, we would like to take the opportunity to introduce Alton Joe Shepherd as Apache County District 2's new Supervisor.
01/01/2017
Operation LEO

An incident Command Center was established in Ganado to provide a coordinated and immediate response to Winter Storm "Leo" and the Apache County Board of Supervisors issued an immediate State of Emergency Declaration in advance of the storm.
04/09/2017
District 2's 1st 100 Days

District 2's restructuring and reorganizational plan has been implemented for an effective and efficient operation. This structure defines how activities such as task allocation, coordination and supervision are directed toward the achievement of District goals
04/24/2017
Alton Joe Shepherd selected as NACo Member

Apache County Supervisor Alton Joe Shepherd has been selected to serve as a member of the National Association of Counties' Transportation Steering Committee.
05/07/2017
Steamboat C429 North – Balakai Road Project

The 1st road project of the Shepherd Administration began May 7, 2017 and was completed July 1, 2017 in Steamboat, AZ. Phase 1 of Construction costing $128,372 and Phase 2 of Construction costing $117,072.
10/05/2017
Apache County District 2 Partners with NDOT on N203

Apache County District 2 with the partnership of the Navajo Division of Transportation completes the N203 / BIA 9252 road improvement project in Kin Dah Lichi'i, AZ. Phase 1 of Construction costing $138,372 and Phase 2 of Construction costing $117,072.
10/31/2017
C455 Blue Canyon Road Project

4.6 Miles of road designated as "Travel at High Risk" was improved with DuraLoc completing the final road project of 2017 on December 29th.
01/01/2018
Board of Supervisors Chairman

Apache County District 2 Supervisor, Alton Joe Shepherd appointed the Board of Supervisors Chairman, with District 3 Supervisor, Doyel Shamley as Board Vice Chairman, and District 1 Supervisor, Dr. Joe Shirley, Jr., as Board Member.
03/11/2018
C-273 Black Rock Acres Road Project

After Fort Defiance Chapter identified C273 as a high priority road, Apache County District 2 began road construction March 12, 2018 and completed the poject April 16, 2018. Total cost of the C273 Black Rock Acres project is $301,709.
04/23/2018
2018 National County Government Month

Apache County District 2 held the 2018 National County Government Month from April 23rd to April 26th. Monday being the opening ceremony, in special recognition of Sovereignty Day in Steamboat, Tuesday in Tsaile/Wheatfields, Wednesday in Fort Defiance, and Thursday in Ganado.
06/01/2018
State of Arizona Bill Signing Ceremony

Apache County District 2 welcomed Arizona Governor Doug Ducey, Arizona State Senator Steve Smith, and Arizona State Representative, Speaker Pro Tempore T.J. Shope to the Navajo Nation for the Bill Signing at the Navajo Nation Council Chambers and Treaty of 1868 Exhibit at the Navajo Nation Museum.
06/03/2018
Sawmill Dahdziizihgi Wildfire

Apache County District 2 was called to assist in Sawmill, AZ by BIA. Fifteen District 2 employees responded to the emergency to support traffic control and water for firefighters and aircraft. District 2 continued their support for the next 3 days.
06/08/2018
Klagetoh Fire

Emergency wildland fire response occured in Klagetoh, AZ and eleven Apache County District 2 employees arrived on-site to assist with water and traffic control for two days.
06/13/2018
Grader Donation

Apache County District 2 gives back to the community of Ganado by donating a 140H Grader to Ganado Chapter, in hopes this would help alleviate problems District 2 is not able to cover under our services.
07/08/2018
Tour de Sih Hasin

Apache County District 2 assisted the Tour de Sih Hasin bike riders from Fort Definace to Chinle, AZ. Supervisor Shepherd and some staff escorted and held a small pit stop at the District 2 Sawmill Yard.
07/30/2018
C273 Chip Seal Application

Apache County District 2 and Apache County District 3 applied chip seal to C273 in Fort Defiance, AZ. This application made the school bus route a safer road to travel on. It eliminated large potholes, wash boards, speeding, and a terrible drainage problem.
11/13/2018
Drone Training

Apache County District 2 held a drone training at the Sawmill Yard, which was conducted by Dart Drones. Entities from the Navajo Nation participated in the class.