Procedure for Proposed County Road
Identify a proposed road with your local Chapter.
Assure daily usage by the local school bus.
Check for elderly, disabled and high medical risk patients.
Road must have a name.
Assure road is not on NDOT or BIA road inventory.
Right of Way Consents.
Home site lease, grazing and land use permits.
Chapter Resolution.
On proposed roads with chapter areas.
Petition.
Supporting Resolutions (if applicable).
Schools.
Parent Groups.
Special Education Boards.
Head start Councils.
Senior Citizen Center delivery.
Health Board etc.
Archeological Surveys/Clearances.
Environmental Assessments, FONSI.
Right of Way Clearances.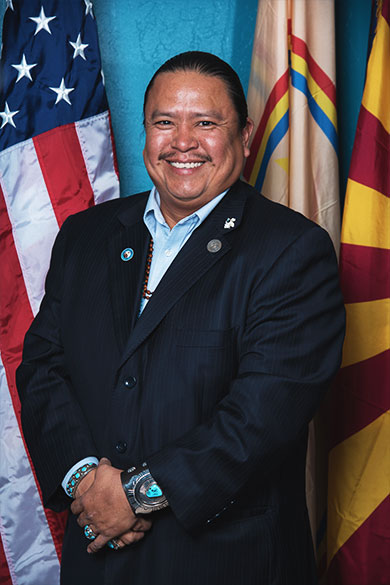 Alton Joe Shepherd
From road maintenance to gathering information from Chapters, we believe being apart of the community is the best way to evolve our services for District 2.